HOW CAN WE HELP?
Call us:
1-224-770-2999
or click here to complete the form below.
Extremely Accurate and Durable Tool Holders
Many holder solutions ideal for specific applications
Highest quality materials and craftsmanship
Highly repeatable clamping time after time
Peace of mind with improved part quality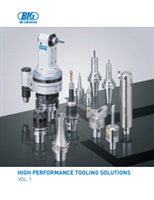 BIG DAISHOWA offers a complete line of tooling systems compatible with virtually any interface for almost any application.
Test our Products for Free.
Let us prove the performance of any of our tooling systems.